30th Annual Dog Expo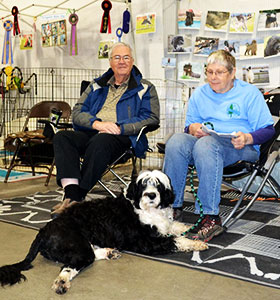 Humboldt Dog Obedience Group, Inc. (HUMDOG), a local non-profit dog-training club, is holding its 30th ANNUAL DOG EXPO on Sunday, March 5, 2017 at Redwood Acres Fairgrounds in Eureka, CA. Dog Expo will allow local dog owners and prospective dog owners the opportunity to meet and talk with those who have knowledge about many breeds of dogs and how to care for them.
The purpose of our Dog Expo is to promote responsible dog ownership, and to inform those attending about specific breeds, breed personality traits, genetic problems, grooming and health care, and activities related to dogs.
There will be demonstrations of various dog activities throughout the day and a drawing at the end of the day.
More info coming soon. You can also see Redwood Acres' website for more details. http://redwoodacres.com/home/events-2/